Category: "experiment"
November 22nd, 2016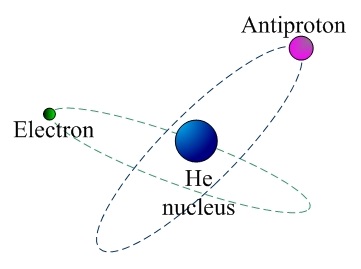 Title:
"Buffer-gas cooling of antiprotonic helium to 1.5 to 1.7 K, and antiproton-to–electron mass ratio, Science  04 Nov 2016: Vol. 354, Issue 6312, pp. 610-614"
Summary:
From this experiment, one can show that the mass ratio between antiproton and electron is determined as precise as one determined by a proton-electron experiment.
This is situated by using helium, but one electron is replaced by an antiproton. The antiproton is kept away from the proton in the nucleus because the antiproton is excited as Rydberg state.
 Cooling the atom to 1.5 and 1,7 kelvins played a crucial role for this precise experiment.