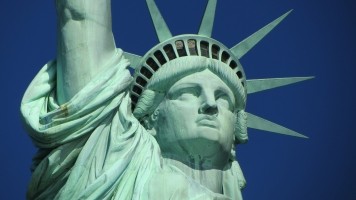 The US government had to be aware of the significance of science and engineering education especially after World War II. In 1957, the former Russia, Soviet Union, launched the first satellite, Sputnik, as their national project. The nation pride of US was damaged and the national security was also considered at risk then.
This situation forced people to think of improving science education. Thus, the US Department of Education was founded as an independent agency.
With tremendous amount of funding and a number of the projects, the consistent efforts on education resulted in the fact that human landed the moon in 1969 through 1972.
However, in 1980's, there was a report of overall decline in the quality of science education. In addition, due to the Cold War, it was again considered as nation at risk for US national security.
The numerous projects were launched and they improved the higher education in the US into the world top level. However, the current state becomes much more complicated. 
Due to globalization of finance, industries, and work forces, a lot of resources are transferable among countries. In addition, energy and environmental issues give us completely different frameworks to consider a new management of countries and communities. 
It may be time to establish a different type of quality education based on science for the next generation which provides another chapter of security for human being and the world. Quality of education will not only enhance nation's security, but will improve human's mindset.
No feedback yet