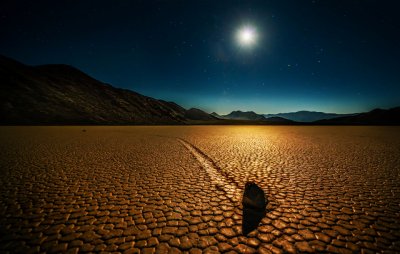 Speaking of physics, people say, "It's too hard to learn."; "I don't understand anything."; or "This is the theory that forms the basis of all technologies." They are right, but it does not seem that most people grasp what physics really is.
 A long time ago, my friend said to me, "Mathematics makes sense to me, but it doesn't make sense when it comes to physics, though they look similar ..." I was interested to notice that what other people think about physics is different from what we, physicists, think.
 So I hope I can explain about physics with a slightly different perspective for this article.
 There is a difference between mathematics and physics. A mathematical theory is a world created by mathematicians with very precise logic. On the other hand, for physics, nature or universe is the world and physicists try to explain how it works.
 In other words, physicists construct a predictable theory using any means, such as experiments and mathematics, so we can understand how things move in nature. In that sense, it is impossible to completely prove the theory of physics, unlike mathematics.
 However, physics is certainly an extremely robust empirical theory because many researchers have challenged it with many aspects, and physics still survives.
 Most people who feel that physics is difficult don't see the sense of "following nature's choice", I guess.
 Also, some of people who study literature said, "The curriculum of physics is the same for the freshman, the sophomore, the junior, and senior. Don't the students learn any new things in each year?"
 This is the fact that the physics students have to learn the same subjects repeatedly even in the graduate school, such as, mechanics, electromagnetism, thermal and statistical mechanics, and quantum mechanics. But the contents for each year are obviously different.
 Basic principles and equations are of course the same, but as each grade progresses, we have to deal with more complicated problems. If it gets complicated, the students have to learn more advanced mathematics and the abstract concepts. Therefore, it is hard for students to master the specific subject in one or two years.
 Although it is true for other natural sciences and mathematics, physics requires accurate processes as important as the accurate final result. This is because if the conditions change, it will give us a completely different answer. But there is also other reason.
 The process or the way of solving is also an invention of a very important tool for physics.
 Some people say, "If you get the same answer anyway, you can use any method you like." However, by using a different method, we can check various things. In addition, we might solve other problem settings we could not even attempt before.
 Hope you would appreciate the role of physics, natural sciences and mathematics, which each discovery or invention is very important and influential to the entire theory.
Photo credit: Stuck in Customs via Visual Hunt / CC BY-NC-SA
No feedback yet