Outline:
---
---
Zero Axes
The zero axes are not appeared as default. Let's display it by typing following:
gnuplot> set zeroaxis
gnuplot> plot cos(x)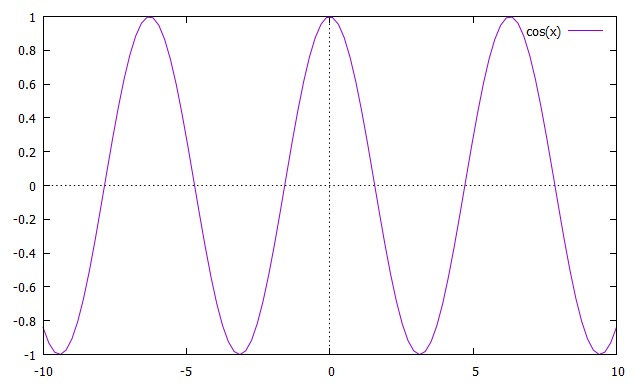 If you want to specify x, y, or z, use following:
gnuplot> set xzeroaxis

gnuplot> set yzeroaxis

gnuplot> set zzeroaxis

The command, "set zzeroaxis", is for 3D plotting. As usual, you can easily remove the axis by "unset zeroaxis."
---