Outline:
---
---
Resolution
Let's plot sin(100*x) without any option.
gnuplot> plot sin(100*x)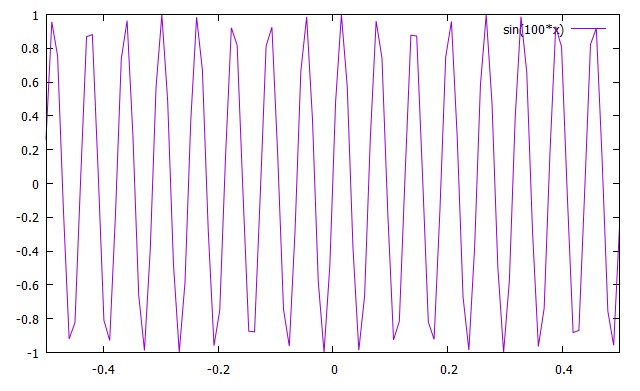 It looks spiky and it doesn't look like a smooth sinusoidal wave. When you need the finer plot, you will raise the sampling. The default sampling is 100, so try 1000.
gnuplot> set samples 1000
gnuplot> plot sin(100*x)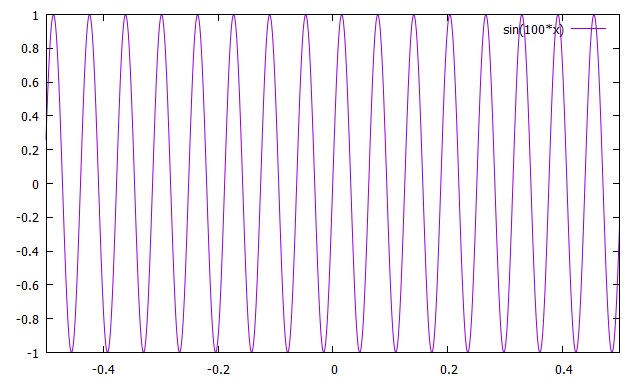 Now, the plot looks smoothly continuous. The larger number of sampling, the finer plot you can have. However, note that a larger samples would take much more time to show the result.
For a 3D plot, use isosamples instead of samples. The default is 10, so let's try 50. (The detailed instruction for 3D plots will be given in the next section.)
gnuplot> set isosamples 50
gnuplot> splot [0:2*pi] [0:2*pi] sin(x)*cos(y)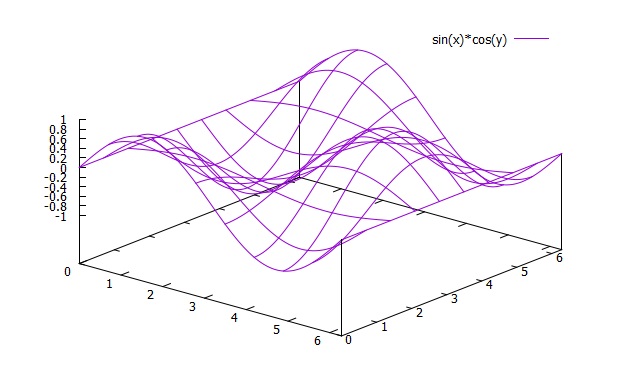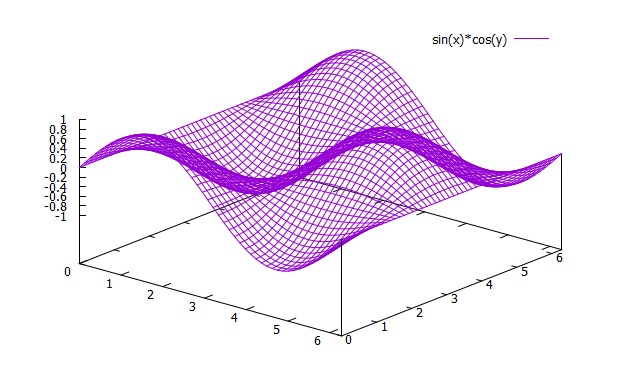 ---